"If you write the song that only you can write, or you do the thing that only you can do, you've removed yourself yourself from competition. You don't have to arm wrestle the world any more." -Peter Cooper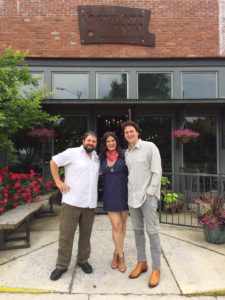 To kick off this first episode of Dine & Dish with Dawn, I'm dining & dishing with country music expert, Country Music Hall of Fame editor, Vanderbilt University Professor, and Grammy-nominated musician, Peter Cooper at Lockeland Table restaurant in Nashville, Tennessee. My friend – and former East Nashville neighbor – and I talk about everything from finding your passion to the challenges we face as artists, and chat about the many celebrities we have both worked with and those who inspire us, including Kris Kristofferson, Barbra Streisand, Dierks Bentley, Tom T. Hall, John Prine, Todd Snider, Liz Gilbert, Emmylou Harris, Kenny Chesney, Jim Carrey, Johnny Cash, and Cowboy Jack Clement.
Come hungry, and prepare to laugh and be inspired…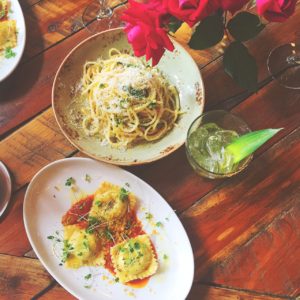 *Join me for each Dine & Dish with Dawn episode as my celebrity guests and I indulge in the best restaurants across America, sip cocktails, enjoy wine, have a beer here and there, and talk about their journey, inspiration and what defines their career and life. For every show, I donate to our guest's chosen charity or non-profit organization.
To find out more about Peter Cooper: www.PeterCooperMusic.com
Thank you to the owners, chefs and staff of Lockeland Table in East Nashville, Tennessee where this podcast took place. It is one of my favorite restaurants on this here planet!!
Special thanks to our sponsor, YouCanHideIt.com, the ultimate site for clever solutions for cocktails.
A percentage from the sponsored fee for this podcast has been donated to Bonaparte's Retreat, a charity of Peter's choice that rescues shelter dogs with the mission of finding forever homes for them.
Engineered & Edited by: Anna Schulze
Click here to get this podcast on iTunes.
Loved this podcast? Click here to go on iTunes and rate it!