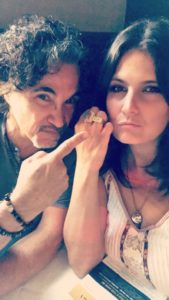 "All creative people need to make mistakes. If you can't make creative mistakes, you'll never progress…and, you'll never find who you really can be. Creative mistakes are essential to the creative personality."
(John Oates on Dine & Dish with Dawn)
From being born "famous" by birthright as the first born grandson in an Italian Family to becoming a world-renowned rockstar and songwriter to watching Monty python with George Harrison at his house in Beverly Hills to being photographed by Andy Warhol to having the sports-betting southern gentleman, Hunter S. Thompson as a neighbor in Colorado, John's life is filled with even more stories than his book, Change Of Seasons: A Memoir can hold.
We talked creativity, dating advice, his advice to songwriters, why 80s pop is still so beloved, engaging and in demand…and, his iconic mustache that became a signature of the 80s music scene.
Here was my takeaway:
There is no narcissism or over-self-awareness in this man which is almost unheard of for a rockstar with as many legendary experiences as he has had.
He seems to have no real regrets.
Like me, he doesn't necessarily believe in "mistakes."
He 
does
 believe in living in the moment.
And, he loves making music so much that he doesn't even listen to it "for leisure" because he's so passionate about all of the details that go into making it.
Sara Smile.
Maneater.
Rich Girl.
Out of Touch.
I Can't Go For That (No Can Do).
Method of Modern Love.
Electric Blue.
Just thinking of all of the legendary songs that John Oates has been responsible for – either by writing, performing with Hall & Oates or both –  I realize how ingrained John's music has been in not only my life – but in the lives of my entire generation.
When you listen to this episode, you'll hear John tease me on tape saying I'm flirting with him.
I swear I wasn't.
Maybe it was just my childlike exuberance at getting to interview and share a meal with someone I grew up listening to.
A face I've always recognized as familiar much like family – if only from album covers and MTV.
Or, maybe it's because he is one of the most settled-in-his-soul individuals I've ever met – not only in the entertainment business but in life.I wish my feet were a bit more tethered to the ground as much as his are.
And, John, since this is coming out quite a bit after our actual interview, I really 
do 
hope your hope has come true and you have indeed had time to smell the roses this year.
John's book: Change of Seasons: A Memoir 
here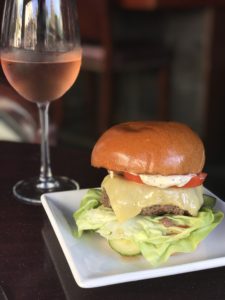 Take care out there,
Dawn
DMM: Dawn McCoy Media
Instagram:
@iamDawnMcCoy – 300k+
@DineAndDishWithDawn – 50k+