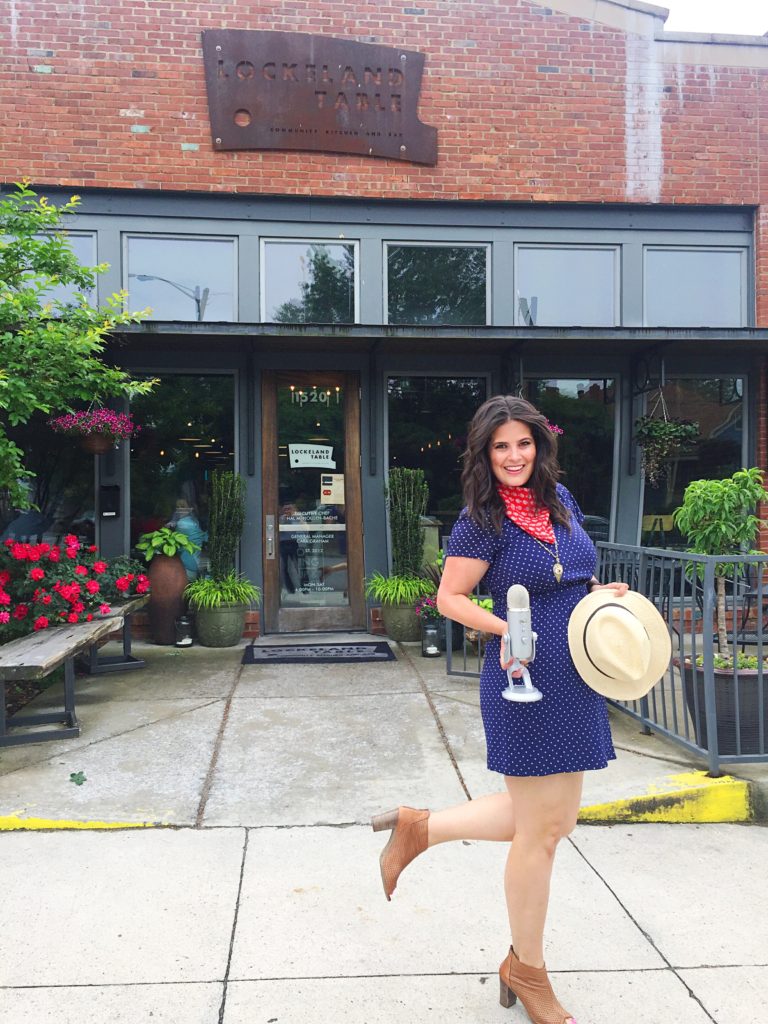 About Dawn McCoy
Dine & Dish with Dawn host, creator & producer, Dawn McCoy, is a personality…and not just in a "TV personality" kind of way.
As a little girl growing up in Dallas, Texas, her family would frequently sing oldies to her: Lloyd Price's "You've Got Personality" when they were delighted by her zeal for life, and Joe Jones' "You Talk Too Much" when they weren't so delighted.
But, even at an early age, Dawn LOVED people. It was clear that she had a gift not only for gab, but for connecting to people, communicating with people, and inspiring them to be their happiest selves when she was around.
She literally spread sunshine and smiles wherever she went.
That smile has taken her on a whimsical, winding road — one on which she was amongst other things, Barbra Streisand's personal shopper, a makeup artist, and a country singer — only to realize that that earliest, purest gift of hers was her greatest gift.
With that gift, she spreads sunshine today as a host, writer, humanitarian, social media influencer, beauty and lifestyle expert, motivational speaker, actor, and singer/songwriter. You could say she stays busy. But as one of the most respected foodies in Los Angeles, at least she doesn't stay hungry…or thirsty.
Creator of the blog BeautyFrosting, which launched in 2012, Dawn found her blog and social media platforms to be the home where she could live happily, authentically and fully with all of her passions, experiences and connections. Her new blog Dawnspiration — is a virtual home full of her signature inspiration, recipes, favorite things and adventures, where she will be living a life she loves and inspiring others to live a life they love so that they may inspire others.
And in tandem, she's also unveiling her much-anticipated podcast Dine & Dish with Dawn. The celebrity interview show "Where talking with your mouth full isn't frowned upon, it's encouraged," features guests dining and dishing with Dawn as she asks them questions intended to inspire her listeners. Each show's guest also chooses a charity they support to which Dawn then donates a portion of her show's sponsor fees.

Dawn has been a frequent visitor to your television, appearing on shows such as The Dr. Oz Show, Hallmark's Home & Family, Access Hollywood, Extra, The Real and Chef's Layer, and on radio channels and podcasts including iHeart Radio, SiriusXM, Pandora, The Moll Anderson Show, The Dear Mattie Show, The Actor's Diet, Kathy Kaehler's Fit & Sexy For Life, and more.
A proponent of "doing good," she's been a spokesperson for Unite4Good, is currently an ambassador for both No Kid Hungry and Dress For Success, and her #Dear15Me philanthropic social media movement was featured on The Real.
If that isn't enough, as a voiceover actor she can currently be heard as the voice of Pandora Radio and Hampton Inn, and had a multi-year run as the voice of Marshalls stores.
Dawn lives in Los Angeles with her Maltese, Miss Ellie, in a place her friends call "The Cupcake Palace," where she loves to write, bake and entertain.