"If you really just focus on what you enjoy doing the most, it's interesting how all the money and success comes your way if you're pursuing what is truly your passion." 
– Trey Fanjoy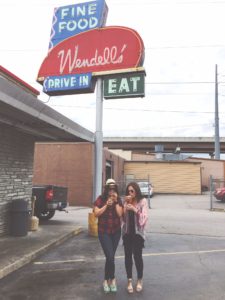 This third episode of Dine & Dish with Dawn finds me in Nashville interviewing my dear friend, storyteller, visionary, and – CMA, ACM, Billboard, MTV and CMT award-winning – director, Trey Fanjoy over soul food and deep soul talk.
We are dining and dishing at
Wendell Smith's
 – a local Nashville institution, where southern soul food and service with a smile reign supreme.
Trey and I chat about everything from shooting multiple music videos for Taylor Swift, to her muse Miranda Lambert and the connection they share, to George Strait and the seashores of Old Mexico and tales of Merle Haggard, to kind words from Keith Urban & Steven Tyler, how becoming a mother has actually elevated her career as a director, how the jobs we say no to are just as important as the jobs we say yes to and how she hopes that more women will get to share the level of success and recognition that she has.
This is a girl's girl and a woman's woman who has no problem hanging with the boys.
Trey is genuinely proud of – and inspired by – the artists she works with and the marriage of song and vision that they create together.
She puts pictures to the words of songs and she does it in a new way, with a fresh eyes, and with compassion for the artists she's working with.
She's also considered a "good luck charm" by industry insiders to many a musical career made in Nashville.
Bonus? You can hear my hidden Texan accent peek its little head out in this episode!
 Sit back and enjoy this view of the world through the lens of the soulful, connected and talented…Trey Fanjoy.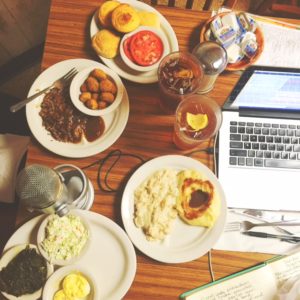 To find out more about Trey Fanjoy: www.TreyFanjoy.com
Thank you to the owners, cooks and waitstaff – especially Shawana – of Wendell Smith's in Nashville, Tennessee where this podcast took place. 
Special thanks to our sponsor, Hickory Farms, my family's go-to for gift baskets for as far back as I can remember: meat, cheese, fruit, nuts, and a side of nostalgia.
A percentage from the sponsored fee for this podcast has been donated to MusiCares, a charity of Trey's choice that provides a safety net of critical assistance for music people in times of need.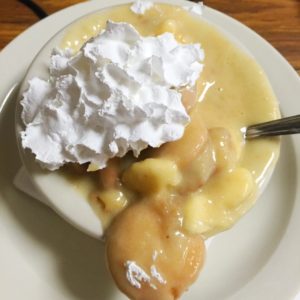 Click here to get this podcast on iTunes.
Loved this podcast? Click here to go on iTunes and rate it!