"Anytime I've gone against my instinct, I've always lost." – Kim Carnes
In this episode of Dine & Dish with Dawn, I'm dining and dishing with
Bette Davis Eyes
herself, the Grammy Award-winning singer and songwriter, 
Kim Carnes
. Though I had met her years before while I was working in a little beauty store in Nashville, I felt an instant kinship when we were reintroduced for this podcast, when we dined at her favorite restaurant in Nashville, the tantalizing
Two Ten Jack
.
We chatted about everything from common coworkers and cohorts in Barbra Streisand and Quincy Jones to our love of Justin Timberlake to her experience writing an entire concept album for Kenny Rogers to the beauty of birthdays to lifelong dreams coming true to her epic experience with being a part of  "We Are The World," during which a guy named Michael Jackson held her hand the whole time.
Get ready to fall in love with a dreamer…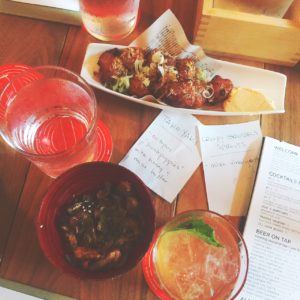 Thank you to the owners, chefs and staff of Two Ten Jack in East Nashville, Tennessee where this podcast took place.
Special thanks to our sponsor, Emma J Company, one of my favorite jewelry lines on the planet, who I will be creating a collection with this fall.
A percentage from the sponsored fee for this podcast has been donated to a charity of Kim's choice, All About Dogs Coastal Rescue, a non-profit rescue and adoption organization made up of volunteers who have a mission to find loving homes for our furry friends.
Episode Engineer: Anna Schulze
Click here to get this podcast on iTunes.
Loved this podcast? Click here to go on iTunes and rate it!